Eugenio Prati and Ruperto Banterle 1889-2019: the 130th anniversary of the birth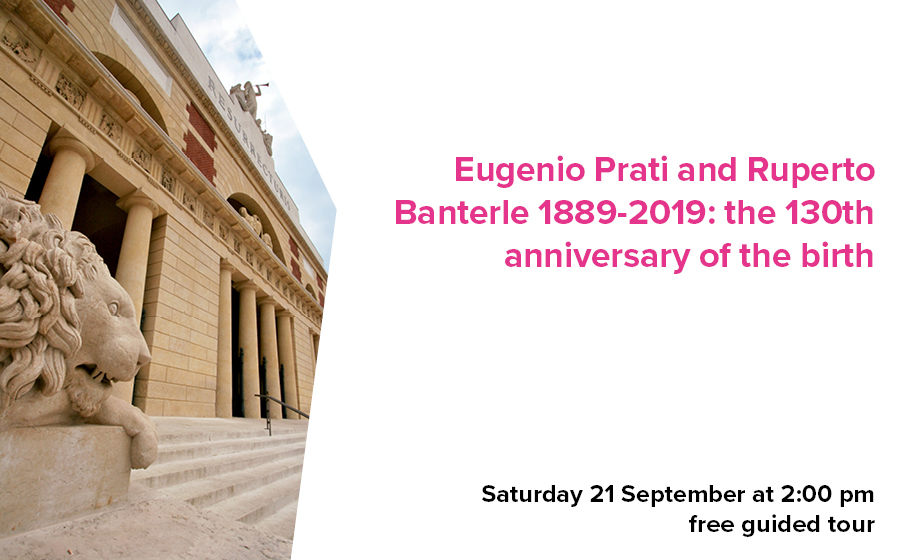 This event has ended
Date

21 September 2019

Time

14:00 - 15:30
This year marks the one hundred and thirty-year anniversary of the birth of Eugenio Prati and Ruperto Banterle, the sculptors who created the Sartori monument and the Fiumi monument for the Monumental Cemetery of Verona, respectively.
Active between the Ten and the Fifties both in Verona and abroad, the two artists were part of the group that formed around the poet Lionello Fiumi, a prominent figure of the twentieth century in Verona.
The guided tour will begin in the main atrium of the cemetery to continue in the intercolumniation of the Cimitero Barbieri, where the Falceri monument by Eugenio Prati and the Galtarossa monument by Ruperto Banterle will be compared. The itinerary will continue in the central avenue to discover the tombs dedicated to the Foggini, Marchiori Mutinelli, Sartori and Valotto families and will end in the intercolumniation of the Cimitero Nuovo with the monuments Bedoni and Fiumi, two of the most significant works by Ruperto Banterle.
The initiative is free and will start at 14:00.
Reservations are mandatory and must be made by calling +39 045 8051311 or by email at comunicazione@agec.it by 19 September 2019 indicating your name and surname and the number of participants. The guided tour will last approximately 90 minutes. The reservation will be considered valid only upon receipt of a confirmation from the organization's staff.