SUSPENDED INITIATIVE The woman and the triumph of life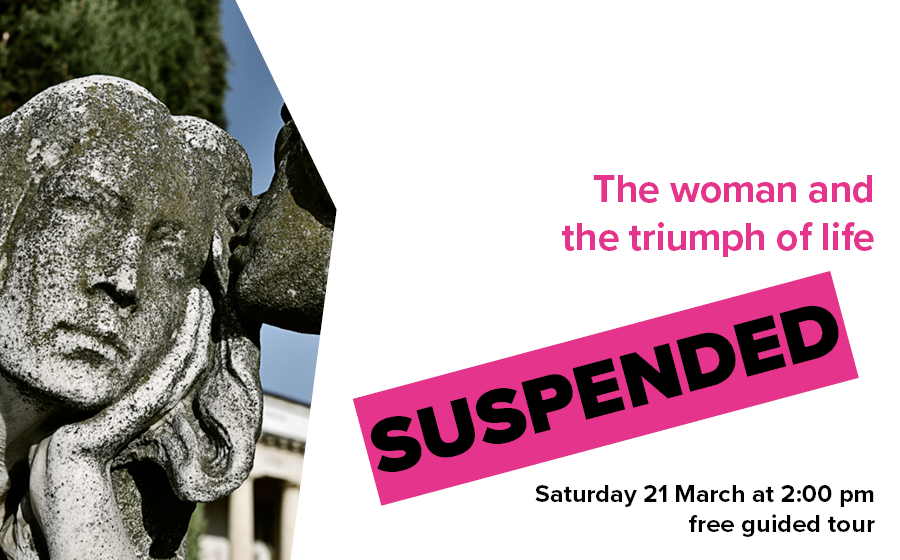 This event has ended
Date

21 March 2020

Time

14:00 - 16:00
In compliance with the decree of the President of the Council of Ministers of Wednesday 4 March, the guided tour is suspended until a new date to be assigned. The health of our visitors and staff comes first: we are adopting, and will adopt in the future, adequate preventive and protective measures.
The women in the Monumental Cemetery of Verona are represented in their many nuances: they are angelic, sensual, painful, maternal, combative, they are the subject most frequently chosen by the artists active in the cemetery. The visit will revolve around the female figure and anticipate the photographic exhibition "And the flavor of dew from the stone. The woman and the triumph of life in the Monumental Cemetery of Verona" by Sirio, Alessandra and Filippo Tommasoli, which will open to the public on March 27th.
The guided tour will begin in the atrium of the Resurrecturis pantheon and will continue in the central avenue of the Cimitero Barbieri with the Valtancoli and Valotto monuments, where female figures are represented as sorrowful souls. The route will end in the Cimitero Nuovo where we will focus on the Fiumi monument, characterized by the sensuality with which the female body is represented, and on the Marcato monument, both works by Ruperto Banterle.
The initiative is free, will begin at 2:00 pm and will last approximately two hours.
The reservation is mandatory and must be made no later than March 18, 2020 in one of the following ways:
For reasons of security and usability of the guided tour, access will be limited to a maximum of 60 participants and the reservation will be considered valid only upon receipt of a confirmation from the organization's staff.
In the event of running out of seats, it will be possible to register on the waiting list by calling +39 045 8051311 or by email at cimiteromonumentaleverona@agec.it indicating the name and surname of all participants. The staff of the organization will communicate your priority and will contact you by 3:00 pm on Thursday 19 March if there are places available. Only requests received in the manner indicated above will be taken into consideration.