Ettore Ferrari and the revival of the 19th century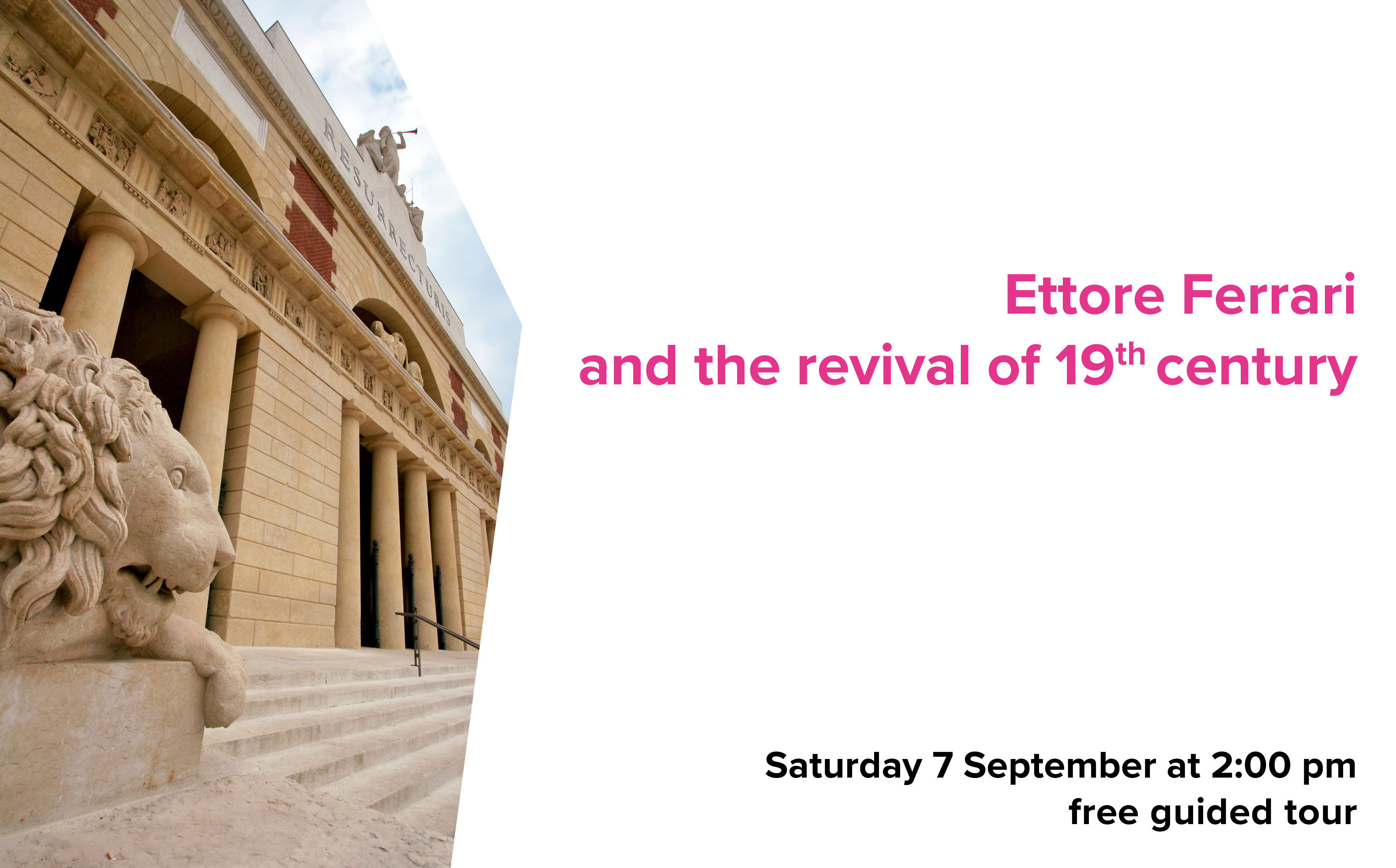 This event has ended
Date

7 September 2019

Time

14:00 - 15:30
On 19 August was the ninetieth anniversary of the death of Ettore Ferrari, the Roman sculptor who created the tomb of the Lugo family and the funeral monument for the young Carolina Dolci, an example of Neo-Gothic art, for the Monumental Cemetery of Verona.
The nineteenth-century revivalist currents also influenced other works of the Monumental Cemetery, for whose realization the artists took up the Gothic, Romanesque and classical styles.
The guided tour will begin in the main atrium to continue in the intercolumnio of the Cimitero Barbieri, where the Dolci, Lugo, Allegri Zorzi, Lebzeltern and Nodari monuments are located, expression of nineteenth-century revivals. The route will end in the Cimitero Giardino with the chapel of the Cabianca Crause family.
The initiative is free and will start at 2:00 pm.
Reservations are mandatory and must be made by calling + 39 045 8051311 or by email at comunicazione@agec.it by 5 September 2019 indicating your name and surname and the number of participants. The guided tour will last approximately 90 minutes. The reservation will be considered valid only upon receipt of a confirmation from the organization's staff.