Ugo Zannoni 1919-2019: the centenary of death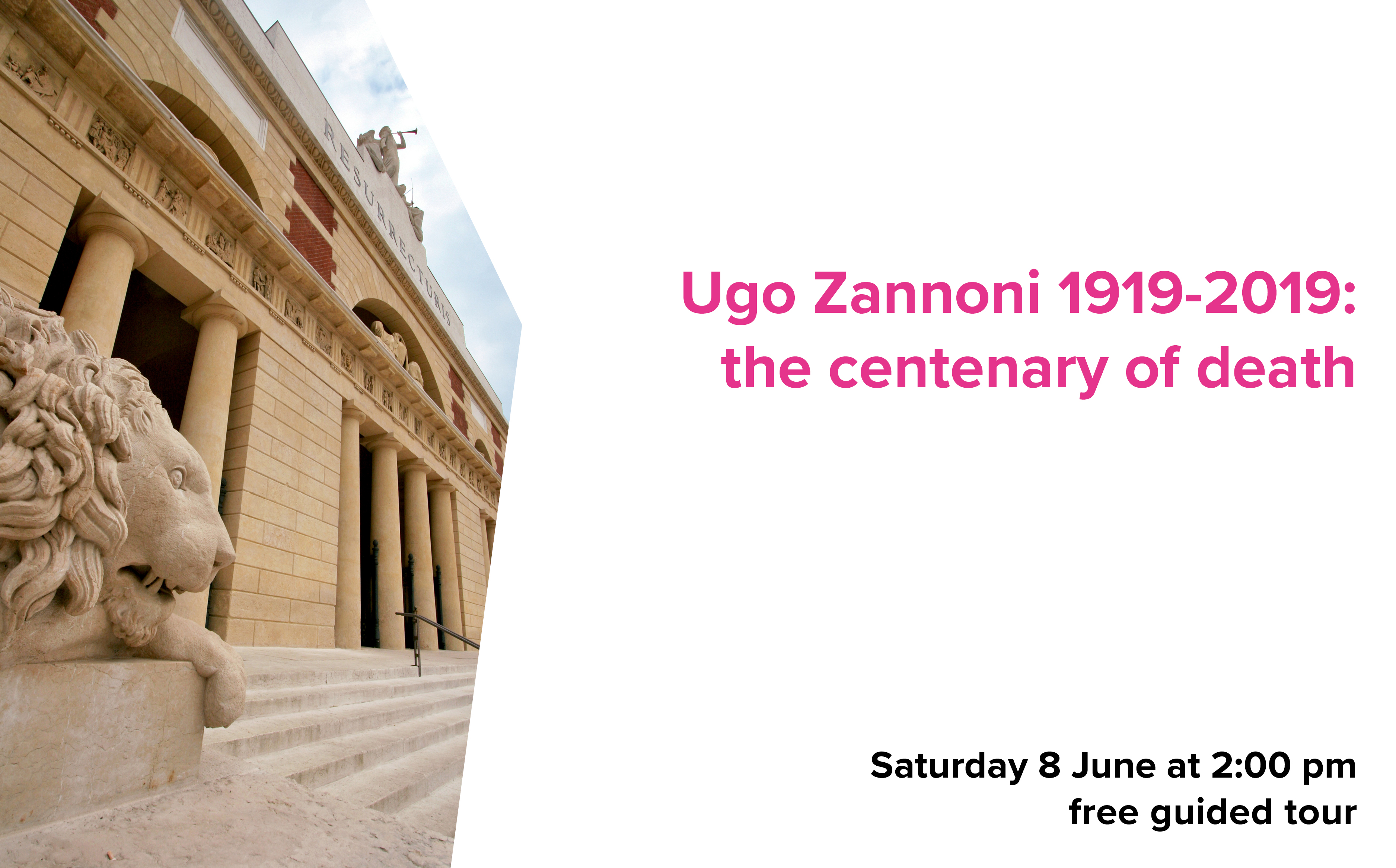 This event has ended
Date

8 June 2019

Time

14:00 - 15:30
June 3 marks the centenary of the death of Ugo Zannoni, the Veronese sculptor who created several monuments for his hometown, including the famous statue of Dante Alighieri in piazza dei Signori. With this guided tour the illustrious sculptor will be remembered admiring the numerous works he created for the Monumental Cemetery.
From the 1870s the most important families of Verona commissioned Zannoni to build their own monumental tombs, but the sculptor was also the author of busts, portraits and tombstones.
The guided tour will begin in the main atrium to continue in the intercolumnio of the Cimitero Barbieri, where the Erbisti Smania monument, the Trezza chapel and the monument to Callisto Zorzi are located, and in the Cimitero Nuovo. The route will end at the plaque of Maria Dall'Ora, the last work by Zannoni for the Monumental Cemetery.
The initiative is free and will start at 2:00 pm.
Reservations are mandatory and must be made by calling +39 045 8051311 or by email at comunicazione@agec.it by 6 June 2019 indicating your name and surname and the number of participants. The guided tour will last approximately 90 minutes. The reservation will be considered valid only upon receipt of a confirmation from the organization's staff.