Monumental Cemetery: the museum you don't expect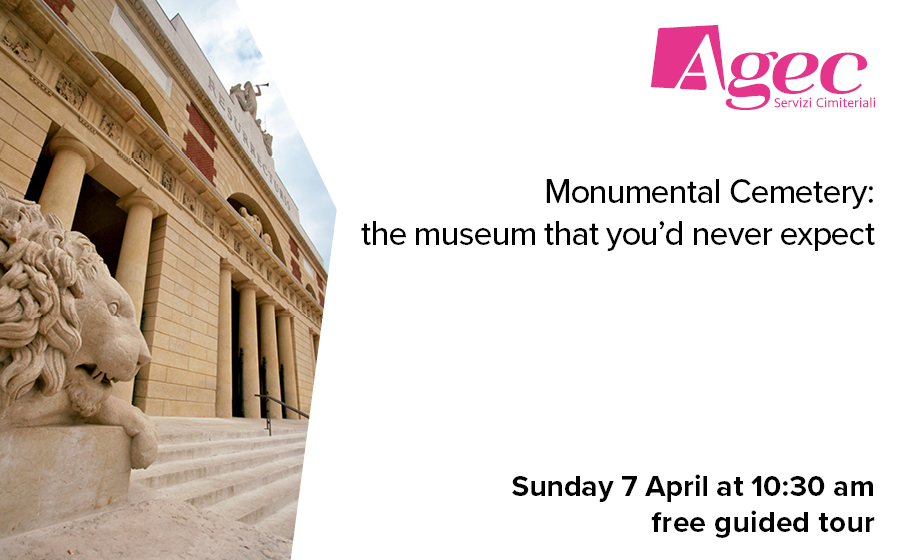 This event has ended
Date

7 April 2019

Time

10:30
The appointment with the cycle of guided visits "Monumental Cemetery: the museum you don't expect" returns.
The guided tour, curated by the architect Maddalena Basso and the art historian Camilla Bertoni, will start on Sunday 7 April at 10:30 am in the atrium of the entrance pantheon and will continue in the ambulatory of the Cimitero Barbieri, where the most interesting are kept funerary monuments. The route will end in the Cimitero Nuovo at the tomb of Umberto Boccioni, who rests in the Verona burial ground together with other illustrious characters.
The initiative is free.
Reservations are recommended calling + 39 045 8051311 or by email at comunicazione@agec.it.