Monumental Cemetery: the museum that you'd never expect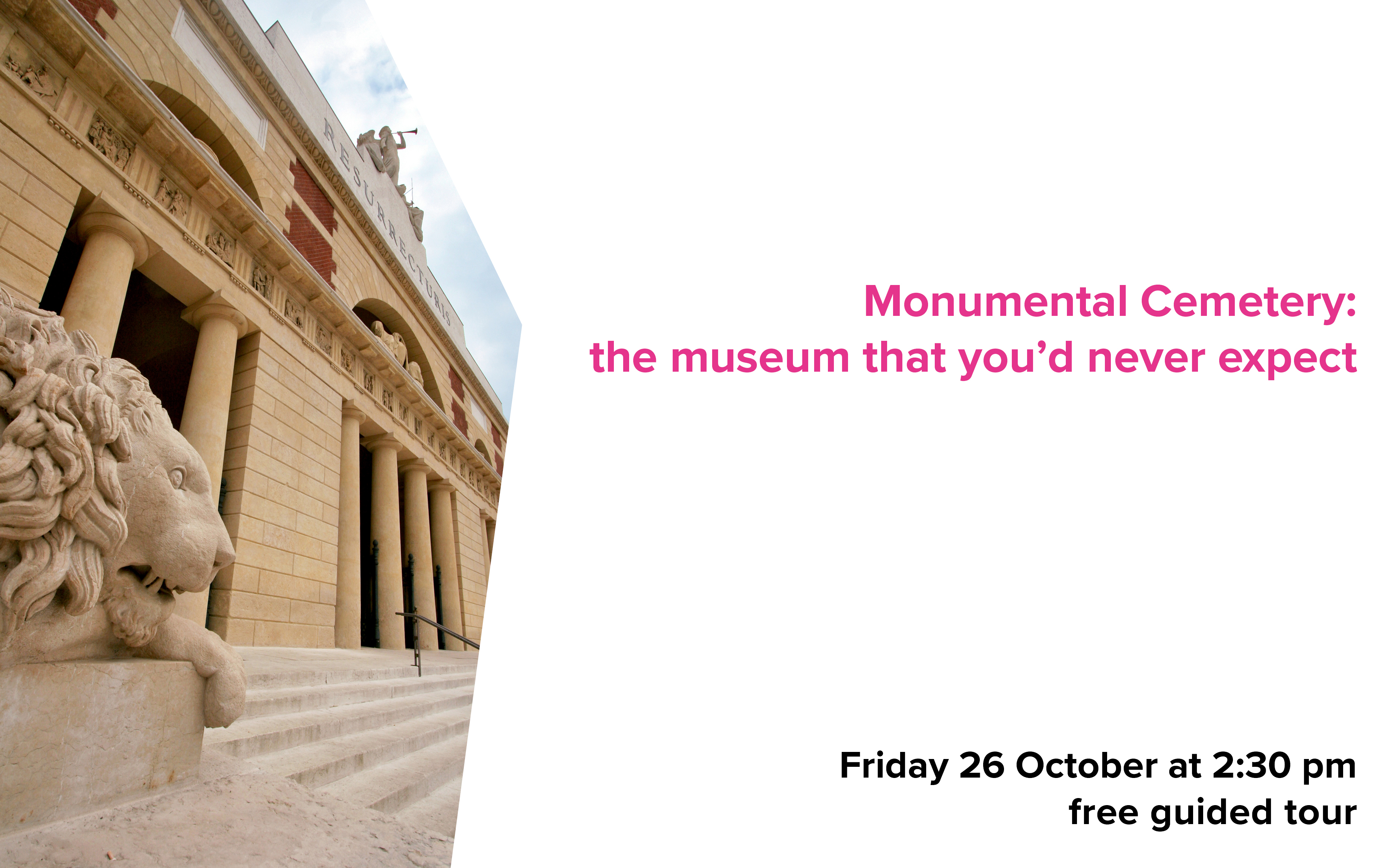 This event has ended
Date

26 October 2018

Time

14:30
The third and last appointment of the cycle of guided tours "Monumental Cemetery: the museum that you'd never expect".
On Friday the 26th of October at 14:30, visitors will be welcomed in the vestibule of the entrance pantheon by the architect Maddalena Basso and the art historian Camilla Bertoni, curators of the initiatives, and will be introduced to the discovery of the artistic wonders kept in the Cimitero Barbieri. The route will end in the Cimitero Nuovo at the tomb of Umberto Boccioni.
The event is free and no reservation is required.