Monumental Cemetery of Verona: the museum that you'd never except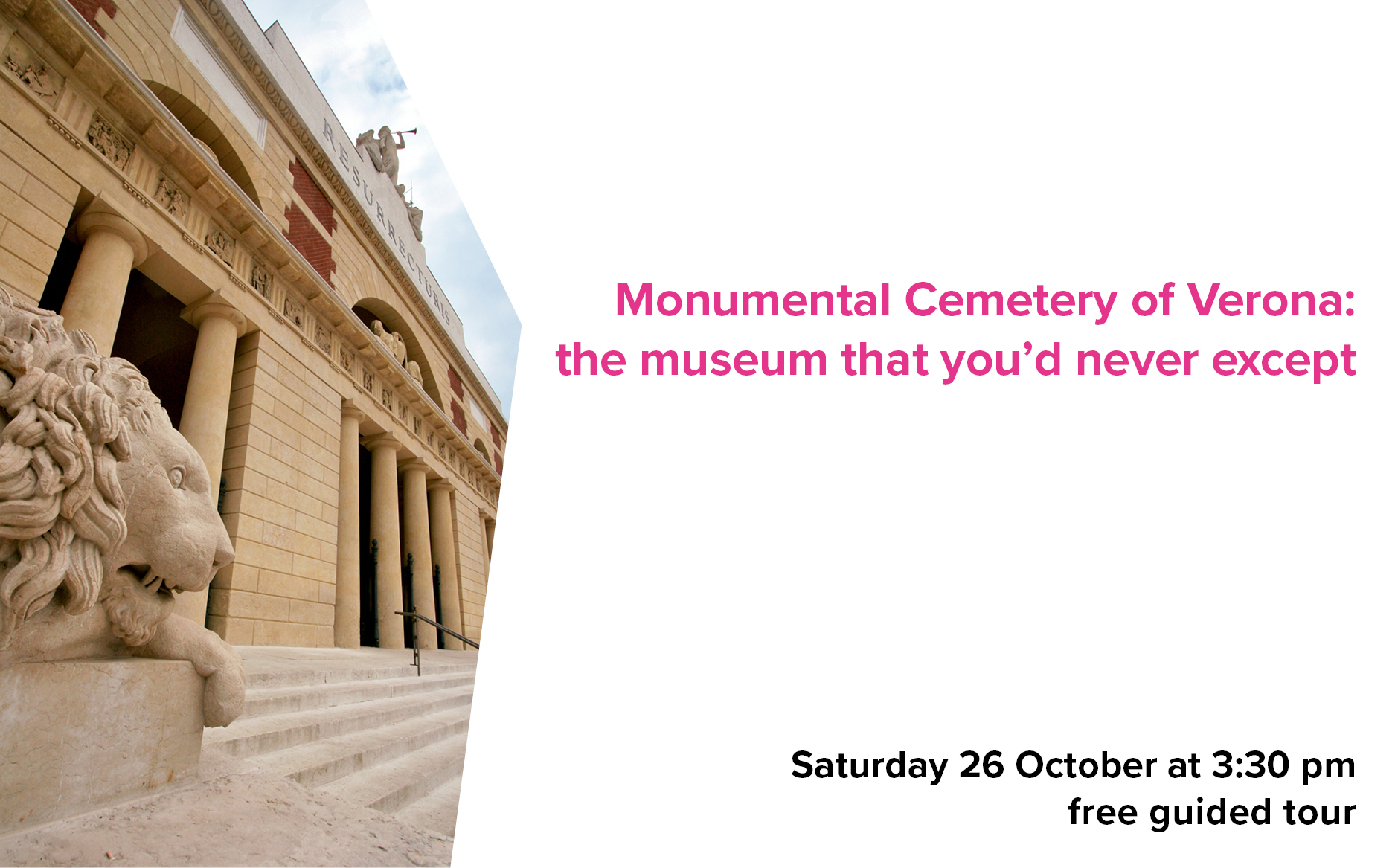 This event has ended
Date

26 October 2019

Time

15:30 - 19:00
The journey returns to the discovery of the most important masterpieces of funerary art among the memories of about two centuries of city history with the works of what is a real open-air museum: the Monumental Cemetery of Verona.
The guided tour will take place between the ambulatory of the Cimitero Barbieri, where the most interesting funerary monuments are kept, and among those of the Cimitero Nuovo , where the tomb of Umberto Boccioni, who rests in the Verona burial ground together with other illustrious characters, is located.
The initiative is free and will start at 3:30 pm.
At the end of the guided tour at 6:00 pm in the atrium pantheon Resurrecturis will be staged the concert of "I Virtuosi Italiani", with the soloist Jingzhi Zhang on violin and the direction of the maestro Nicola Guerini.
Reservations are mandatory and must be made by calling +39 045 8051311 or by email at comunicazione@agec.it by 24 October 2019 indicating your name and surname and the number of participants. The guided tour will last approximately two hours. The reservation will be considered valid only upon receipt of a confirmation from the organization's staff.