Free exhibition and guided tours "The Art of Memory. The Monumental Cemetery of Verona open-air museum"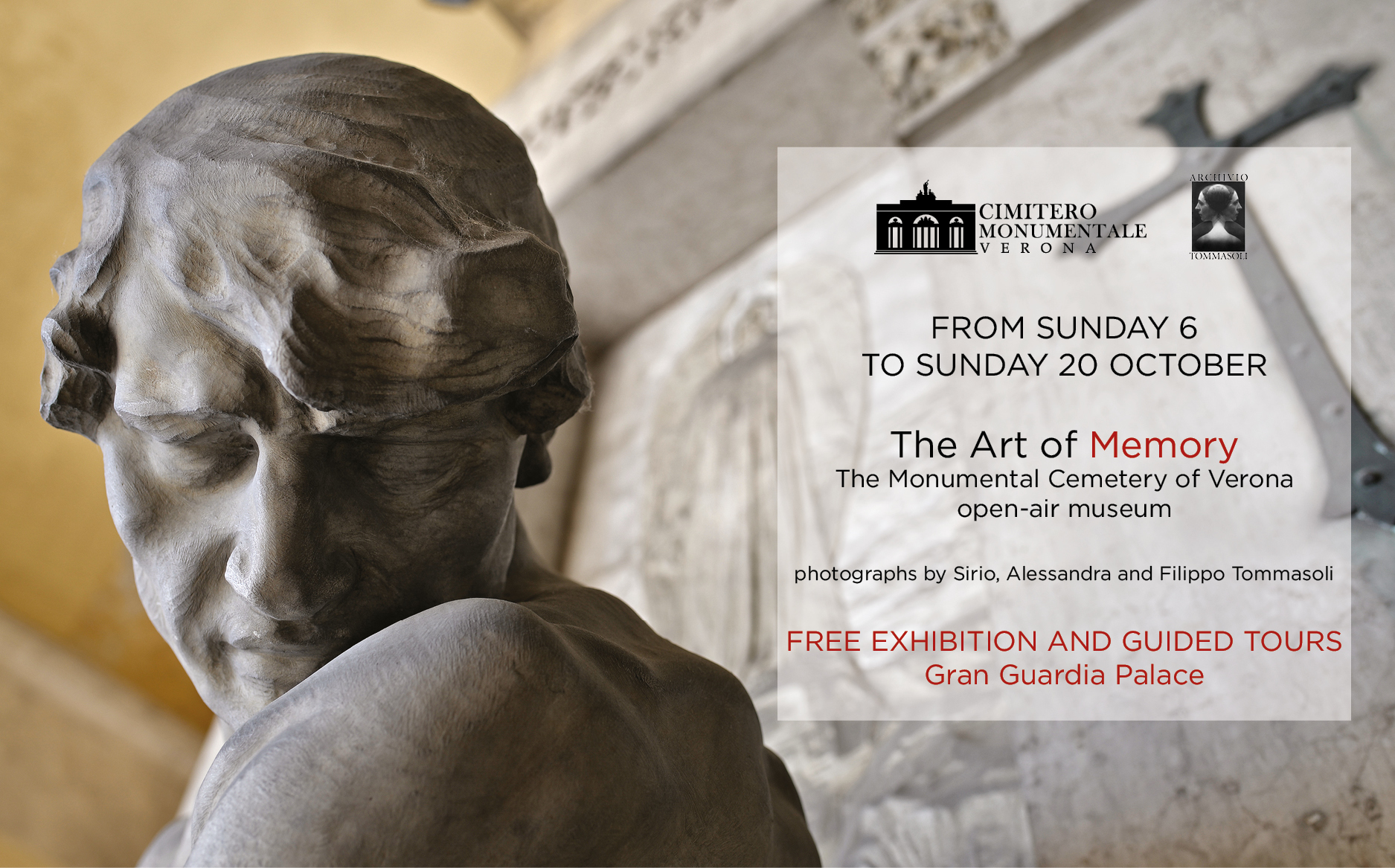 This event has ended
Start

6 October 2019
10:00

End

20 October 2019
19:30
The photographs of Sirio, Alessandra and Filippo Tommasoli will accompany you in an emotional journey traced by the thread of memory between the works of the Monumental Cemetery of Verona and, at the same time, in a journey that marks the stages of the history of photography. Curated by the Archivio Tommasoli, the exhibition ranges from the vast artistic heritage of what is a real open-air museum.
By isolating tools and practices from the past (such as film, pinhole and optical bench) from their historical context and placing them alongside the most advanced digital photography technologies, the authors will involve you in a visual story that follows the path of the day, from the first light of morning to the lunar atmosphere of the night. The memory of photography tells the memory of man kept in the Monumental Cemetery, ranging from the monument Dalla Riva, erected in the first of the nineteenth century, up to the statues of the Milani chapel, later than over a century.
The exhibition will be on the first floor of the Gran Guardia Palace, open to the public from Sunday 6 to Sunday 20 October from 10:00 to 19:30 (excluding Mondays) and will be free admission.
The authors will hold free guided tours by appointment in the following days: Free exhibition and guided tours "The Art of Memory. The Monumental Cemetery of Verona open-air museum"
Friday 11 October
Saturday 12 October
Sunday 13 October
Thursday 17 October
Friday 18 October
Sunday 20 October
Guided tours will be divided into two shifts of maximum 20 participants each from 17:00 to 18:00 and from 18:30 to 19:30.
Reservations are mandatory and must be made by calling +39 045 8051311 or by email at comunicazione@agec.it at least 48 hours before the chosen day and time and indicating your name and surname and the number of participants. The guided tour will last approximately 60 minutes. The reservation will be considered valid only upon receipt of a confirmation from the organization's staff.